Cryptocurrency has taken the world by storm, revolutionizing the way we think about money and financial transactions. With its decentralized nature and cutting-edge encryption techniques, crypto has unleashed a wave of innovations, unlocking countless opportunities across various industries. As more individuals and businesses recognize the potential of this digital currency, it becomes clear that crypto is not just a temporary trend but a powerful force shaping the future.
Whether you're a beginner eager to dive into the world of crypto or an experienced investor looking to expand your portfolio, this comprehensive guide is here to equip you with the knowledge and tools necessary to navigate this exciting landscape. We'll explore the fundamentals of crypto, from understanding its underlying technology to exploring the diverse range of cryptocurrencies available today. Buckle up and get ready to unlock a world of opportunities while ensuring the highest levels of security in your crypto journey.
Understanding Cryptocurrency Basics
Cryptocurrency has emerged as a revolutionary form of digital currency, disrupting the traditional financial systems and opening up new possibilities for users. Unlike traditional currencies issued by governments, cryptocurrencies are decentralized and operate on blockchain technology. By understanding the basics of cryptocurrency, individuals can navigate the crypto landscape and seize the opportunities that it presents.
What is Cryptocurrency?
Cryptocurrency is a digital or virtual currency that uses cryptography for security. It is based on blockchain technology, which ensures transparency, immutability, and decentralization. Unlike the physical cash we carry or the balance in our bank accounts, cryptocurrencies exist solely in digital form. They are created through complex mathematical algorithms, making them resistant to counterfeiting.

How Does Cryptocurrency Work?
Cryptocurrencies work on a decentralized network called a blockchain. This blockchain acts as a public ledger, recording all transactions made with the cryptocurrency. Each transaction is verified by multiple computers, known as nodes, spread across the network. Once a transaction is verified and added to the blockchain, it becomes permanent and cannot be altered or tampered with.

Binance Futures

What Makes Cryptocurrency Secure?
Cryptocurrencies utilize cryptographic techniques to secure transactions. Cryptography involves the use of encryption to hide or protect information. In the case of cryptocurrencies, cryptographic algorithms ensure the security and integrity of transactions, preventing unauthorized access or control. Additionally, the decentralized nature of cryptocurrencies makes them less vulnerable to hacking or manipulation, as there is no central authority or single point of failure.
By grasping the basics of cryptocurrency, individuals can harness its potential and explore the wide range of opportunities it offers. In the following sections, we will delve deeper into the various aspects of crypto, providing a comprehensive guide to navigate this evolving landscape.
Exploring the Potential of Blockchain Technology
In recent years, blockchain technology has emerged as a revolutionary force with the potential to transform various industries. With its decentralized and tamper-resistant nature, blockchain introduces a new level of security and trustworthiness in transactions and data management. However, its applications extend far beyond cryptocurrencies like Bitcoin and Ethereum. Let's delve into the immense potential of blockchain technology.
One area where blockchain technology is making significant strides is in supply chain management. By leveraging blockchain's transparent and immutable ledger, businesses are able to track and verify every step of a product's journey, from sourcing raw materials to manufacturing and distribution. This ensures authenticity, reduces fraud, and fosters consumer trust. From the fashion industry to food production, blockchain-based supply chain solutions are paving the way for a more accountable and sustainable future.
The financial sector is also undergoing a remarkable transformation with the advent of blockchain technology. Traditional financial systems often involve numerous intermediaries, leading to inefficiencies and higher costs. Blockchain has the potential to streamline processes, such as cross-border payments and smart contracts, by eliminating intermediaries and automating transactions. This can significantly reduce costs, increase speed, and enhance security. As the adoption of blockchain in finance accelerates, we can anticipate a more inclusive and accessible financial landscape.
Moreover, blockchain technology has the power to reshape the healthcare industry. With its ability to securely store and share patient records, blockchain can enhance data interoperability and enable seamless exchange of information between different healthcare providers. This can improve the efficiency of healthcare delivery, facilitate accurate diagnoses, and enhance patient care. Additionally, blockchain can enhance drug traceability and combat counterfeit medications, ensuring the safety and integrity of pharmaceutical supply chains.
In conclusion, the potential of blockchain technology is vast and far-reaching. It is revolutionizing industries by introducing trust, security, and efficiency in various domains. From supply chain management to finance and healthcare, blockchain holds the key to unlocking new opportunities and transforming our future.
Ensuring Security in a Digital Economy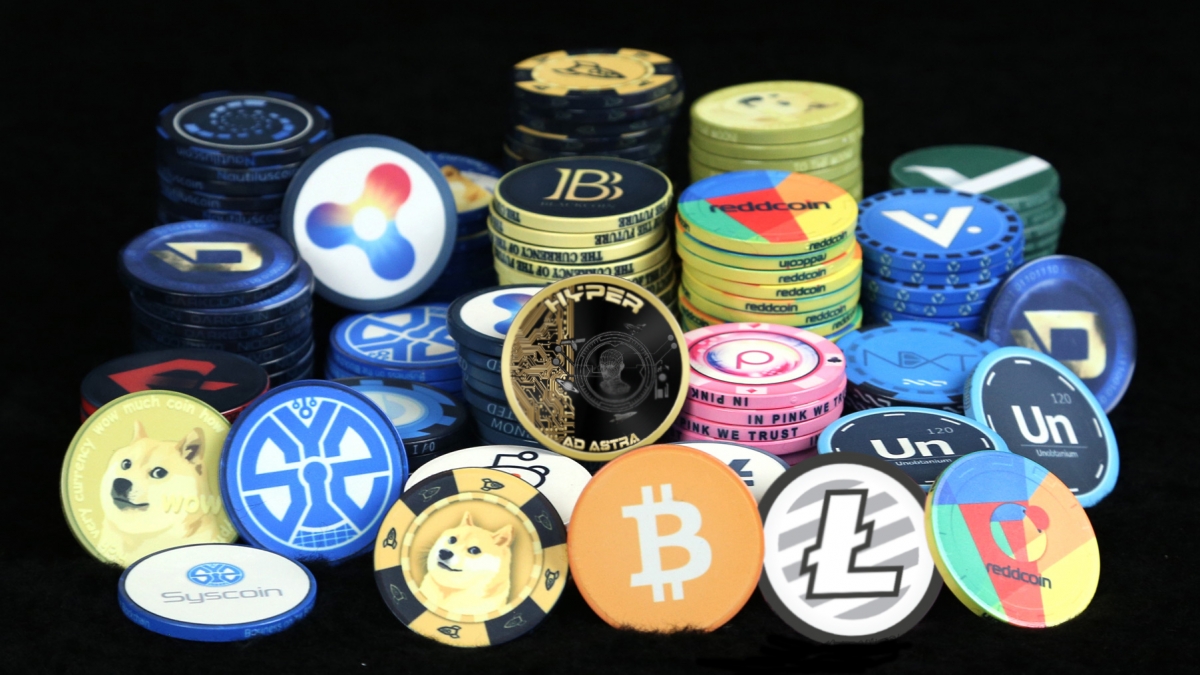 With the rise of cryptocurrencies, ensuring security in the digital economy has become more crucial than ever. As individuals and businesses alike embrace this new financial landscape, it is essential to adopt robust measures to safeguard digital assets and protect against cyber threats.
One of the fundamental aspects of ensuring security in the crypto world is the use of strong encryption algorithms. Cryptocurrencies leverage encryption to secure transactions and prevent unauthorized access. By employing complex cryptographic protocols, users can enjoy increased confidence in the safety of their digital transactions.
In addition to encryption, implementing multi-factor authentication (MFA) is another vital step in enhancing security. MFA adds an extra layer of defense by requiring users to authenticate their identities using multiple methods such as passwords, biometric scans, or one-Time PINs (OTP). This helps mitigate the risk of unauthorized access even if one factor, such as a password, is compromised.
Furthermore, robust cybersecurity practices must be adopted to prevent malicious actors from exploiting vulnerabilities. Regularly updating software, employing firewalls, and utilizing secure networks are some of the crucial measures that users should follow. Additionally, being vigilant about phishing attempts and engaging in good email and browsing habits can significantly reduce the risk of falling prey to cyber attacks.
In conclusion, ensuring security in a digital economy driven by cryptocurrencies is of paramount importance. By leveraging strong encryption, implementing multi-factor authentication, and practicing robust cybersecurity measures, users can navigate the crypto landscape with increased confidence and mitigate the risks associated with digital transactions.